Cat Grooming in Houston TX
We offer professional cat grooming in Houston TX! Many cats do indeed do a great job of grooming themselves, but if your cat's hair is beginning to tangle, if your cat is shedding excessively, or if someone in your family is very allergic to cat hair, you may benefit from having your cat professionally groomed.
When your cat gets groomed at Urban Tails in Houston TX they'll be getting the following:
Nail Trim
Brush Out
Ear Cleaning
Styling
Regular grooming is vital fro your dogs overall health. For example, having your cat's ears cleaned can prevent infections and trimming their nails will keep your kitty pain-free from them being too long.
We want to provide you with a practical and attractive cat style for you. Our Shedd Control Program also works on all shedding breeds to cats. The program includes special shampoos and conditioners, unique grooming techniques designed to remove the dead coat, and an organic dietary supplement that enhances the skin and coat.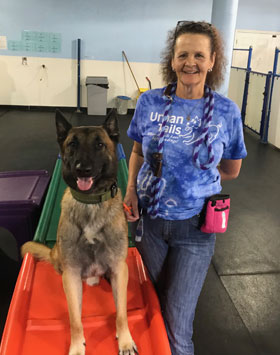 We have the safest tools and techniques which help us to safely groom your cat. Give us a call today to schedule your next cat grooming appointment!
---
Credentials
Arizona Canine Academy
Golden Paws & Job Pops Grooming Schools Certified
Pet Facility Operator Certified
Certified Pet Care Technicians or Advanced Certified Pet Care Technicians, Pet Care Services Association
Dog Language & Group Play Customized Training, Off-Leash Dog Play: A Complete Guide to Safety & Fun Pet
Tech Pet CPR & First Aid Certified