Dog Grooming Houston TX
We are the dog grooming experts in Houston TX! We specialize in grooming all ages of dogs, and have a full spa with high-quality equipment and products. We offer bathing with our HydroSurge massaging bath. Our bathing services include a nail trim, brush out, and ear cleanings! We also offer de-shed treatments for your furrier friend.
Having a furry family member can also mean having a lot of furry furniture and clothing. This leads to a lot of sweeping and vacuuming as well. One of the most common requests made by dog owners at the grooming salon is to "please de-shed my dog." Although it is unrealistic to expect a 100% elimination of shedding, having your dog professionally groomed can dramatically decrease the amount of fur found floating around your home due to excessive shedding.
---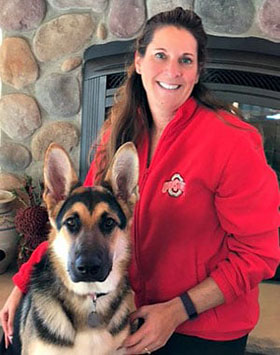 The amount of time it takes to complete a grooming appointment varies by breed, severity of shedding, and dog's behavior. Regardless of the breed, age, or size of your dog, grooming is one of the most important aspects of caring for your dog. Not grooming your dog could pose serious health risks such as matted hair resulting in fleas and ticks nesting on your pet and causing them to become uncomfortable, or ill.
We have Certified Pet Care Technicians and Advanced Certified Pet Care Technicians on staff who are trained to work with a variety of dog breeds and understand the unique health needs and temperament of each breed.